Next »
« Previous
Monday, February 7, 2011
Hey everyone!
Have you checked out the Extras page on the NCUR 2011 Official Website?
Just log-in to your account at /ncur2011/ and continue to the Extras page.
One great cheap extra goodie you can get is a NCUR 2011 t-shirt!!
And great news! You can talk to your campus coordinator to cover the cost of extras, including t-shirts.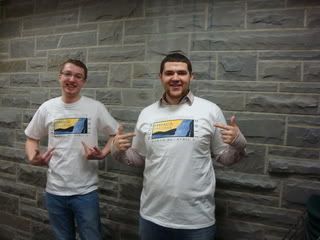 If a coordinator would like to cover the cost of Extras Store items, then he or she must buy those items under the name of a student or faculty member that will physically be at the conference.
We are ONLY handing out tickets or t-shirts to people that have made the purchase.

EX: If a campus coordinator or faculty member is registering students and would like to buy the t-shirts under that particular student's name, then he or she can, but again that student HAS TO BE the one to pick up the shirts. We won't be giving any extras to anyone unless they can prove the item(s) were purchased under their name.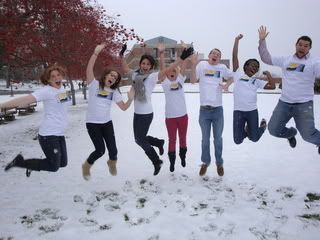 So go talk to your coordinator or campus coordinator about the great extras we have on the NCUR 2011 website!
-Heather
Next »
« Previous